29.07.2015 / 11:19 /
Blogg
#BieberOnSeacrest
The moment we have been waiting for may finally be here!
Justin la ut for et par dager siden at han kom til å komme med en "big announcement" og nå har han fortalt at han skal på "On Air With Ryan Seacrest". Det kommer på radioen i dag klokken 16.00 og jeg er så klar for hva enn det er han skal si at jeg nesten sprekker. Vi håper jo på ny musikk - kanskje en ny singel eller kanskje en dato for når albumet kommer ut?! Ikke vet jeg, men jeg vet at dette er noe vi ikke kan gå glipp av.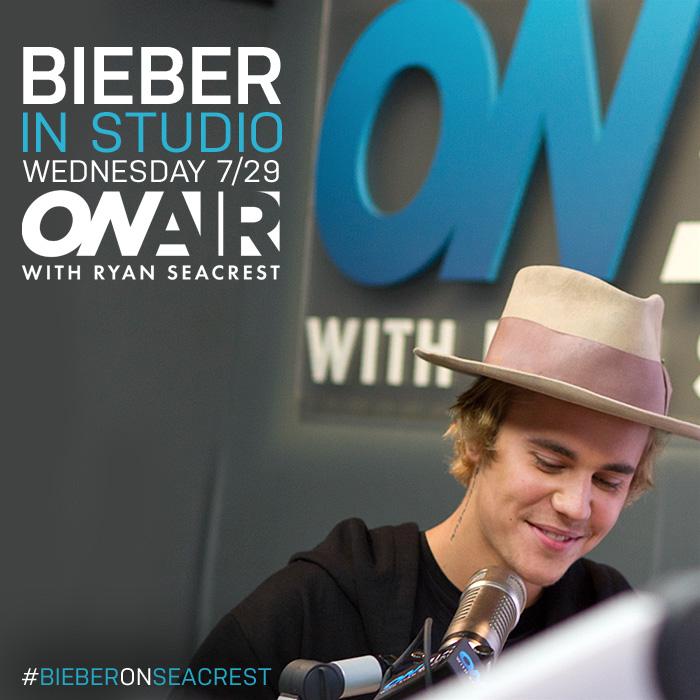 Siden jeg skal sitte i en bil på tur til Tromsø, så blir jeg ikke å kunne oppdatere noe her om hva som skjer (men det oppdateres by the minute på Twitter). Dere kan også høre radiointervjuet på denne livestreamen her: http://m.ustream.tv/channel/danielle-lynne?utm_campaign=t.co&utm_source=ustre.am%2F1q699&utm_medium=social&utm_content=20150729010506
---
Er vi klare for et nytt album?
Innlegg av Christine Selnes
---
Trackback-URL för detta inlägg:
https://blogsoft.no/trackback/ping/46508762